To search for an expert, please select the relevant category.
---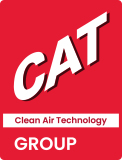 CAT Clean Air Technology GmbH
Motorstraße 51
70499 Stuttgart
Germany
Phone: +49 711 365919937
info@catgmbh.de
http://www.catgmbh.de
CAT Group is one of the most sought-after specialists worldwide when it comes to rooms for sensitive production conditions. Our focus is on cleanrooms, dryrooms and cleanliness rooms and all related competences, services and products.
For our international customers, we work around the globe. At the…
to the expert profile
E+E Elektronik Ges.m.b.H.
Langwiesen 7
4209 Engerwitzdorf
Austria
Phone: +43 7235 6050
Fax: +43 7235 6058
info@epluse.com
http://www.epluse.com
E+E Elektronik develops and produces sensing elements, modules and sensors for humidity, dew point, moisture in oil, CO2, air velocity, flow, temperature and pressure.
Hand-held meters, humidity calibration systems and calibration services complete the comprehensive product portfolio of the Austrian…
to the expert profile

Glatt Ingenieurtechnik GmbH
Nordstraße 12
99427 Weimar
Germany
Phone: +49 3643 471600
Fax: +49 3643 471271
jan.kirchhof@glatt.com
http://www.glatt.com
Glatt Process & Plant Engineering, as a competence area within the international Glatt Group, plans, designs and implements projects internationally - from the expansion or modernization of existing production facilities to the construction of entire new plants in the pharmaceutical, biotechnolo…
to the expert profile