To search for an expert, please select the relevant category.
---

C-tec
Cleanroom-Technology GmbH
Hegelstraße 33+37
72108 Rottenburg am Neckar
Germany
Phone: +49 7472 98870
Fax: +49 7472 9887700
norbert.otto@c-tec.de
http://www.c-tec.de
Die C-tec Cleanroom-Technology GmbH, ein mittelständisches Unternehmen das auf dem Gebiet der Reinraumtechnik tätig ist. Spezialisiert in den Bereichen Qualifizierungs- und Requalifizierungsmessungen bei der Raumlufttechnik (RLT) und Reinstmedien, wie med. Druckluft-, bzw. Stickstoffanlagen, in de…
to the expert profile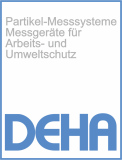 DEHA Haan & Wittmer GmbH
Keltenstraße 8
71296 Heimsheim
Germany
Phone: +49 7033 30985131
Fax: +49 7033 3098529
marketing@deha-gmbh.de
https://www.deha-gmbh.de
DEHA Haan & Wittmer GmbH offers a wide range of high quality measuring instruments for the qualification and monitoring of cleanrooms, for the assessment of workplace hazards, and for the evaluation of the climate and air quality in rooms.
For more than 40 years, we have been specialists in the distr…
to the expert profile

ENGIE Deutschland GmbH
Heßbrühlstraße 51
70565 Stuttgart
Germany
Phone: +49 711 7881210
markus.huber@engie.com
https://www.engie-deutschland.de/de
In Germany and worldwide, ENGIE stands for consolidated expertise in the transition to climate neutrality, with energy solutions and services from plant engineering to zero carbon. Our portfolio covers important services relevant to a sustainable energy future: from resource-saving energy generation…
to the expert profile