---
CAT Clean Air Technology GmbH gründet neue Unternehmens-Unit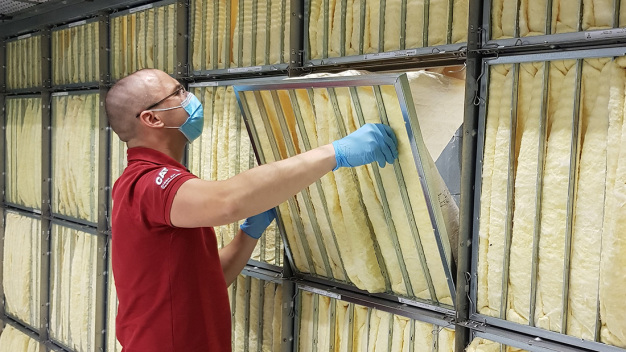 (Copyright: CAT Group)
Die CAT Clean Air Technology GmbH mit Sitz in Stuttgart erweitert ihr Unternehmens-Portfolio: Seit Kurzem ist die neue Firmen-Unit CAT "WIS" am Start, die sich um Wartung, Instandsetzung und Service von lüftungs- und reinraumtechnischen Anlagen kümmert.
Damit komplettiert das international tätige Unternehmen sein Dienstleistungs-Portfolio und bietet ab sofort ein lückenloses Full-Service-Paket rund um den Reinraum.
Die CAT Gruppe ist mit ihren vier eigenständigen Gesellschaften international einer der führenden Anbieter von Dienst- und Sachleistungen im Reinraumbereich. Neben dem Firmensitz in Stuttgart hat das mittelständische Unternehmen Außenbüros in Penzberg und München sowie eine eigenständige Gesellschaft in Russland.
Do you have questions, suggestions or an enquiry?
Contact the company directly
Your message
On cleanroom-onle.com I read the article "CAT Clean Air Technology GmbH gründet neue Unternehmens-Unit " from I have the following request, comments, suggestions:
Wonderful! Your data has been sent. CAT Clean Air Technology GmbH Wonderful! Your data has been sent.
Oh no! Something has gone wrong. Please check your entries. There may also have been an error during dispatch. Just try again in a few minutes.
---

CAT Clean Air Technology GmbH
Motorstraße 51
70499 Stuttgart
Germany
Phone: +49 711 365919937
email: info@catgmbh.de
Internet: http://www.catgmbh.de

---