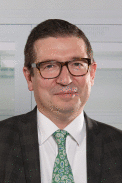 Author
Ralf Stahl
---
Schleusenmöbel im Reinraum
Zu Gast in der Reinraumschmiede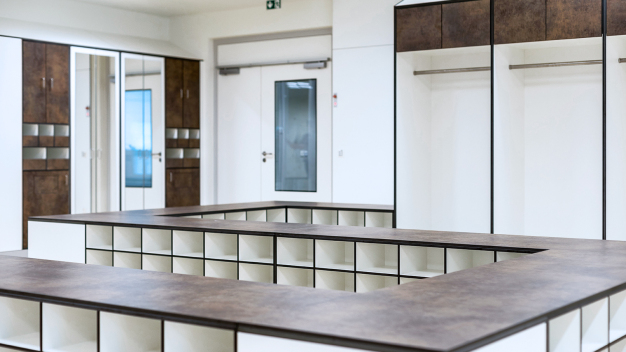 medel_br1a0324_weba_16x9
Ralf Stahl, Leiter des Geschäftsbereichs Reinraum bei der Kemmlit Bauelemente GmbH war am 12.04. zu Gast in der Reinraumschmiede bei Timo Speck. Schwerpunkt des Dialoges  war das Thema "Schleusenmöbel". Herr Stahl erklärte im Gespräch mit Moderator Timo Speck worauf es bei der Planung einer Personalschleuse ankommt, erläuterte den Umbau und die Sanierung im laufenden Betrieb und informierte über verschiedene Materialien, die im Schleusenmöbelbau zum Einsatz kommen können. "Für unsere Reinraumlösungen werden vornehmlich hochwertigste High-Pressure-Laminates (HPL) verwendet. Die verwendeten Materialien haben eine antibakterielle Oberfläche und sind gegen nahezu alle Reinigungs- und Desinfektionsmittel restistent," so Ralf Stahl im Laufe des Gesprächs.
Do you have questions, suggestions or an enquiry?
Contact the company directly
Your message
On cleanroom-onle.com I read the article "Schleusenmöbel im Reinraum – Zu Gast in der Reinraumschmiede" from I have the following request, comments, suggestions:
Wonderful! Your data has been sent. KEMMLIT-Bauelemente GmbH Wonderful! Your data has been sent.
Oh no! Something has gone wrong. Please check your entries. There may also have been an error during dispatch. Just try again in a few minutes.
---


KEMMLIT-Bauelemente GmbH
Maltschachstraße 37
72144 Dusslingen
Germany
Phone: +49 7072 131258
Mobile radio: +49 160 4779306
email: ralf.stahl@kemmlit.de
Internet: http://www.kemmlit-reinraum.de

---