---
New work bench edition of Kimberly Clark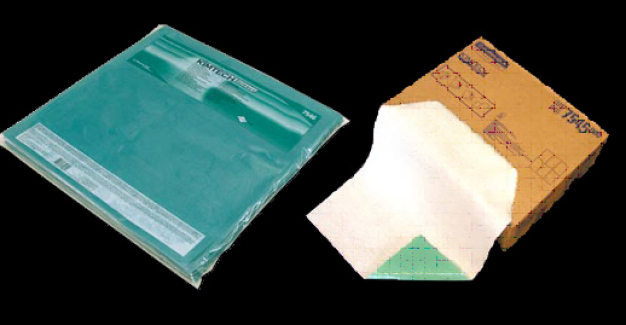 Neue Werkbank-Auflage von Kimberly Clark
The product row Kimtech Sciene is supplemented by the new work bench edition � Bench Top Protector �. With this very flat, slide-restraining and absorbent edition almost all demands, which are made against a modern laboratory, are fulfilled. With your intensified suction force of 450g/m � this edition differs from conventional editions. Liquids are rapidly up-sucked, whereby a special barrier function prevents a penetrating of numerous chemicals, like Acetone, acids, methanols, etc. The editions are both and role commodity, in each case 2 roles per VE, in the measures of 48,2cm x 635cm or also as single edition, 400 St per VE, in the size of 45.7 x 49.5 with dastex available.
This text was translated automatically.
Do you have questions, suggestions or an enquiry?
Contact the company directly
Your message
On cleanroom-onle.com I read the article " New work bench edition of Kimberly Clark " from I have the following request, comments, suggestions:
Wonderful! Your data has been sent. Dastex Reinraumzubehör GmbH & Co. KG Wonderful! Your data has been sent.
Oh no! Something has gone wrong. Please check your entries. There may also have been an error during dispatch. Just try again in a few minutes.
---


Dastex Reinraumzubehör GmbH & Co. KG
Draisstraße 23
76461 Muggensturm
Germany
Phone: +49 7222 9696 60
Fax: +49 7222 9696 88
email: info@dastex.com
Internet: http://www.dastex.com

---