---
Clean Technology Award "REINER!"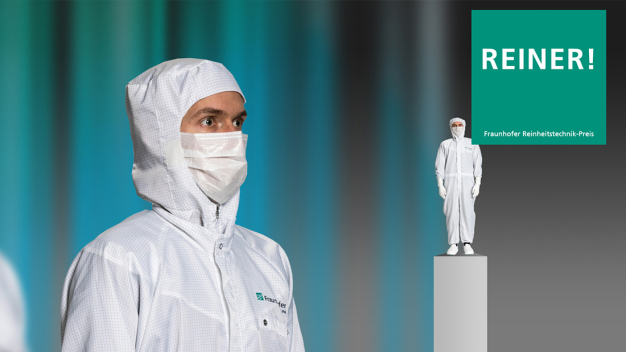 composition_reiner_16-9_neutral
Every year, the Fraunhofer IPA present the Fraunhofer clean manufacturing award "REINER!" with the aim of honoring groundbreaking developments in clean technology.  Facts about REINER! The award is presented in the course of an appropriate trade event in the clean manufacturing sector.
Clean manufacturing is a key technology which drives major cross-industry innovations.  It would be impossible to produce microchips, flat screens, implants, pharmaceutical drugs or micro and nano products without a clean or highly-clean manufacturing environment.  Outstanding ideas in the field of clean manufacturing enable completely new products to be developed, as well making production processes more cost-effective.
It is an honorary award that is not associated a monetary prize.  Winners of the award can use it as a reference with potential customers to prove their expertise and spirit of innovation.


Do you have questions, suggestions or an enquiry?
Contact the company directly
Your message
On cleanroom-onle.com I read the article "Clean Technology Award "REINER!" " from I have the following request, comments, suggestions:
Wonderful! Your data has been sent. Fraunhofer-Institut für Produktionstechnik und Automatisierung IPA Wonderful! Your data has been sent.
Oh no! Something has gone wrong. Please check your entries. There may also have been an error during dispatch. Just try again in a few minutes.
---
---


Fraunhofer-Institut für Produktionstechnik und Automatisierung IPA
Nobelstraße 12
70569 Stuttgart
Germany
Phone: +49 711 970 1667
email: joerg-dieter.walz@ipa.fraunhofer.de
Internet: http://www.ipa.fraunhofer.de

---