---
CAT Group expandiert am Standort Stuttgart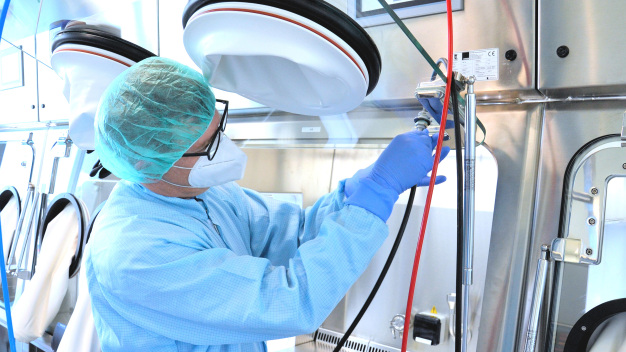 © CAT
Die weltweit operierende CAT Group baut ihren Stammsitz in Stuttgart-Weilimdorf deutlich aus. Auf rund 1000 Quadratmetern zusätzlicher Fläche sollen bis voraussichtlich 2024 auf mehreren Etagen neue Büros sowie großzügige Räumlichkeiten für Forschung und Entwicklung entstehen.
Mit der Expansion stellt der Stuttgarter Spezialist für Dienstleistungen rund um den Reinraum die unternehmerischen Weichen für die Zukunft: "Wir sind davon überzeugt, dass sich unsere Branche in den kommenden Jahren sehr dynamisch entwickeln wird", so CAT-Geschäftsführer Steffen Hild. "Mit dem Ausbau unserer Kapazitäten sind wir in der Lage, diese Entwicklung aktiv zu gestalten."
Mit der Standorterweiterung will die CAT Group auch ganz gezielt in ihre Innovationskraft investieren. Diese wird künftig maßgeblich mitbestimmen, wie Unternehmen weltweiten Herausforderungen wie dem Klimawandel, der Energiewende und der Globalisierung begegnen.
Gleichzeitig ist die Expansion des schwäbischen Mittelständlers am Firmensitz Stuttgart ein klares Bekenntnis zur Region. "Wir haben Interesse an einem starken, wettbewerbsfähigen Wirtschaftsstandort Stuttgart, so Hild. "Dazu leisten wir unseren Beitrag." Die CAT Group zählt weltweit zu den führenden Spezialisten im Bereich Rein- und Sauberräume. Zu ihren Kunden zählen unter anderem Unternehmen aus Pharma-, Solar- und Automobilindustrie, aus Medizintechnik, Energieversorgung und Halbleiterfertigung.
Do you have questions, suggestions or an enquiry?
Contact the company directly
Your message
On cleanroom-onle.com I read the article "CAT Group expandiert am Standort Stuttgart " from I have the following request, comments, suggestions:
Wonderful! Your data has been sent. CAT Clean Air Technology GmbH Wonderful! Your data has been sent.
Oh no! Something has gone wrong. Please check your entries. There may also have been an error during dispatch. Just try again in a few minutes.
---

CAT Clean Air Technology GmbH
Motorstraße 51
70499 Stuttgart
Germany
Phone: +49 711 365919937
email: info@catgmbh.de
Internet: http://www.catgmbh.de

---