---
CAT GmbH nimmt Sanitär-Heizung-Kälte-Bereich in Firmenportfolio auf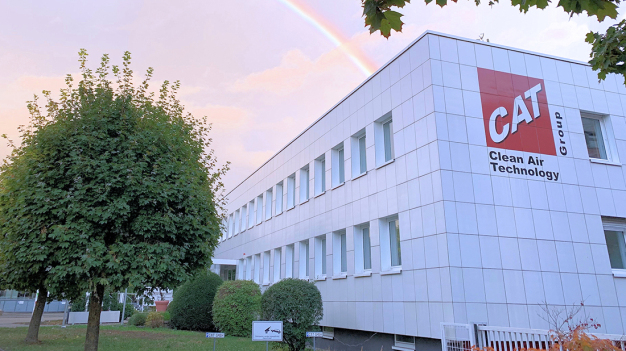 Mit der Gründung der neuen Unternehmens-Unit CAT m-tec GmbH erweitert die CAT Clean Air Technology GmbH ihr Dienstleistungsspektrum um die Bereiche Sanitär-, Kälte- und Heizungstechnik sowie Drucklufttechnik. Der Reinraum-Spezialist mit Firmensitz in Stuttgart reagiert damit auf die starke Dynamik und die steigenden Anforderungen am Markt hinsichtlich Energieoptimierung, Energieeffizienz und CO2-Reduzierung in Gebäuden.
Die neue CAT m-tec GmbH wird im Firmenverbund schwerpunktmäßig die Bauleitung und Bauherrenvertretung bei Projekten rund um Sanitär-, Heizungs-, Kälte- und Drucklufttechnik sowie thermische Solaranlagen übernehmen. Damit kann das Unternehmen den Ansprüchen seiner Kunden und den sich verändernden politischen Rahmenbedingungen in diesem Bereich künftig verstärkt Rechnung tragen.
Die CAT Gruppe ist international einer der führenden Anbieter von Dienst- und Sachleistungen rund um den Reinraum. Neben dem Firmensitz in Stuttgart hat das mittelständische Unternehmen Außenbüros in Chemnitz, Penzberg und München sowie eine eigenständige Gesellschaft in Russland.


Do you have questions, suggestions or an enquiry?
Contact the company directly
Your message
On cleanroom-onle.com I read the article "CAT GmbH nimmt Sanitär-Heizung-Kälte-Bereich in Firmenportfolio auf " from I have the following request, comments, suggestions:
Wonderful! Your data has been sent. CAT Clean Air Technology GmbH Wonderful! Your data has been sent.
Oh no! Something has gone wrong. Please check your entries. There may also have been an error during dispatch. Just try again in a few minutes.
---

CAT Clean Air Technology GmbH
Motorstraße 51
70499 Stuttgart
Germany
Phone: +49 711 365919937
email: info@catgmbh.de
Internet: http://www.catgmbh.de

---