---
CAT GmbH qualifiziert Stammzell-Labor des Uniklinikums Tübingen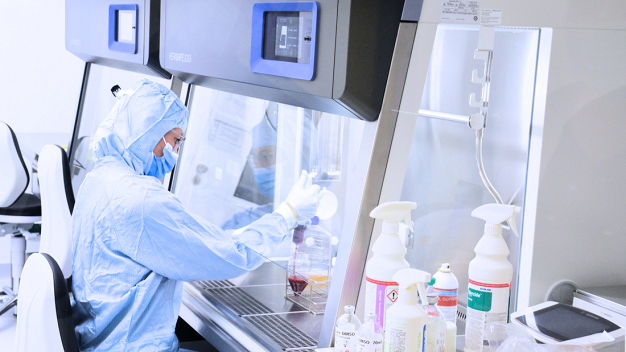 Copyright: CAT GmbH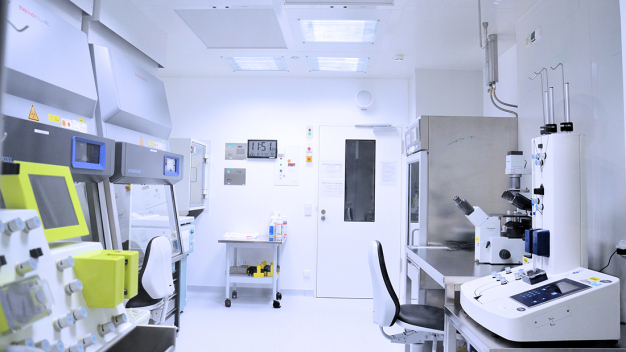 Copyright: CAT GmbH
Manchmal tragen Reinräume dazu bei, Leben zu retten. Wenn dort zum Beispiel – wie im Stammzell-Labor des Universitätsklinikums Tübingen – Stammzellpräparate für Transplantationen aufbereitet werden. Nach Abschluss umfangreicher Umbaumaßnahmen im gesamten Laborbereich vonseiten der Klinik, hat die CAT Clean Air Technology GmbH genau diese Reinräume nun qualifiziert und den Schleusenbereich mit einer leistungsfähigen Umluftanlage ausgerüstet. Anlass für den aufwändigen Umbau des Stammzell- und Immun-Labors war eine Optimierung der Zugangssituation zu den beiden Reinräumen der GMP-Klasse B.
Die CAT GmbH ist bereits seit Jahren mit der regelmäßigen Requalifizierung des GMP-Bereichs innerhalb des Gemeinsamen Stammzell- und Immun-Labors betraut und war auch bei den inzwischen abgeschlossenen Baumaßnahmen unter GMP-Gesichtspunkten beratend tätig. Nach dem Umbau galt es nun sicherzustellen, dass dieser hochsensible Reinraumbereich erneut den Vorgaben des GMP-Leitfadens und der ISO-Norm 14644 entspricht. Um auch im Schleusenbereich die spezifizierte Luftreinheitsklasse zu erreichen, war zudem die Planung und Installation einer Umlufteinheit notwendig.
Das Gemeinsame Stammzell- und Immun-Labor der Klinik für Kinder- und Jugendmedizin und der Medizinischen Klinik II versorgt übrigens nicht nur das Universitätsklinikum Tübingen mit Stammzelltransplantaten oder Präparaten für die zelluläre Immuntherapie – die Präparate gehen an Krankenhäuser in der ganzen Welt. In den drei Reinräumen (2 Reinräume der Klasse B mit jeweils 2 Werkbänken der Klasse A und einem offenen A-Bereich sowie ein Reinraum der Klasse C) werden die verschiedenen Zellen aufbereitet, gegebenenfalls kultiviert und bei Bedarf sogar für die spätere Verwendung eingefroren (kryokonserviert). Hierfür werden die Zellpräparate in Tanks mit flüssigem Stickstoff bei -190 Grad Celsius eingelagert und zu einem späteren Zeitpunkt wieder aufgetaut.
Do you have questions, suggestions or an enquiry?
Contact the company directly
Your message
On cleanroom-onle.com I read the article "CAT GmbH qualifiziert Stammzell-Labor des Uniklinikums Tübingen " from I have the following request, comments, suggestions:
Wonderful! Your data has been sent. CAT Clean Air Technology GmbH Wonderful! Your data has been sent.
Oh no! Something has gone wrong. Please check your entries. There may also have been an error during dispatch. Just try again in a few minutes.
---

CAT Clean Air Technology GmbH
Motorstraße 51
70499 Stuttgart
Germany
Phone: +49 711 365919937
email: info@catgmbh.de
Internet: http://www.catgmbh.de

---