---
Gernod Dittel, CEO of the Year 2020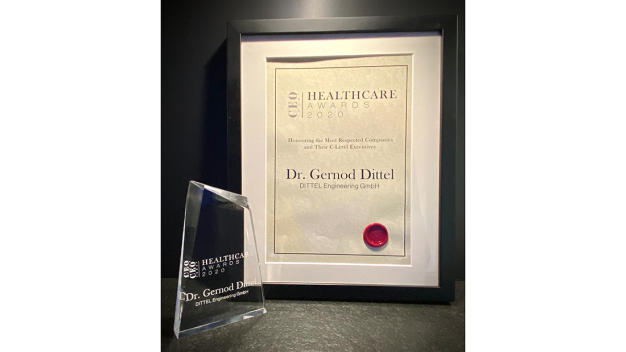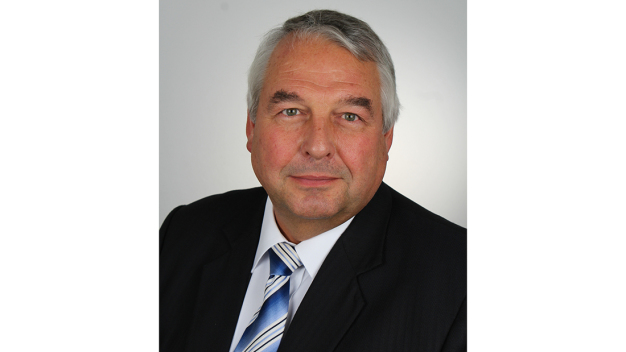 Prof. Dr. Gernod Dittel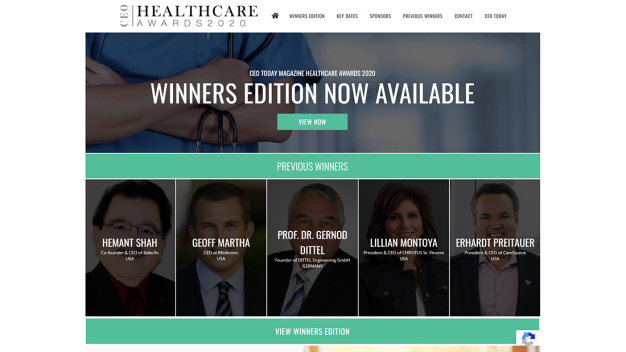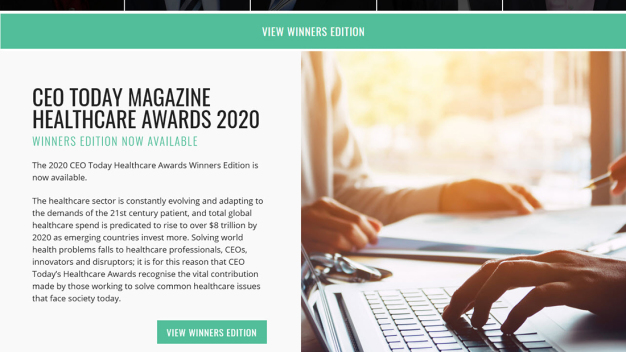 Dr. Gernod Dittel wurde von der Zeitschrift 'CEO Today' mit dem "CEO TODAY HEALTHCARE AWARDS - 2020" ausgezeichnet.
"Die Zukunft gehört der jungen Generation, und wir müssen alles dafür tun, um ihnen eine Perspektive dahingehend zu geben, einen Beitrag zu leisten, die Welt der Technologien und des menschlichen Lebens zu verbessern."
Mit diesem Satz beendete Dr. Dittel sein Interview in der Zeitschrift; er betonte, dass es für ihn eine persönliche Überzeugung und ein Lebensmotto sei, die jüngeren Generationen zu fördern und zu führen sowie ihnen Entwicklungschancen zu geben.
Unternehmen zum Erfolg zu führen, kann von wenigen Menschen erreicht werden, aber die Begeisterung in den Herzen und Seelen zu generieren, ist die schwierigere Aufgabe, welche eine eher seltene Qualität von Führungskräften erfordert. Als Team ist dies genau unsere Erfahrung. Dr. Dittel, der ständig in Kontakt mit den persönlichen Herausforderungen seiner Teammitglieder steht, immer verfügbar ist, anderen Vorrang einräumt, geduldig lehrt, bei Fehlern unterstützt und vieles mehr an Qualitäten besitzt, welche ihn letztendlich zu einer einzigartigen Führungskraft machen.
Wir, das Dittel-Team, sind sehr stolz darauf, dass er diese wohlverdiente Auszeichnung erhalten hat, denn wir haben das Glück seine Qualitäten als Führungskraft täglich zu genießen.
Wir wissen, dass diese Auszeichnung für Dr. Dittel ein Symbol der Ehre ist. Wir alle von DITTEL Engineering, möchten diese Gelegenheit nutzen, um ihm für all seine Arbeit mit uns sowie für die gute Führung des Unternehmens zu danken.
DITTEL Engineering hat unter der Leitung von Dr. Gernod Dittel in den letzten 28 Jahren mit großem Erfolg den Markt der Reinraumtechnik durch ein komplettes Dienstleistungspaket aus Planung, Qualifizierung, Messtechnik, Beratung, Projektmanagement und Schulungen mitgestaltet. Es wurde 3 Mal in Folge als bestes Reinraum-Ingenieurbüro in Europa ausgezeichnet.
Abschließend wünschen wir alle Herrn Dr. Dittel Gesundheit, Wohlergehen sowie weiterhin viel Erfolg mit DITTEL Engineering.
Sanky Marzouk im Namen des Teams von Dittel Engineering.


Do you have questions, suggestions or an enquiry?
Contact the company directly
Your message
On cleanroom-onle.com I read the article "Gernod Dittel, CEO of the Year 2020 " from I have the following request, comments, suggestions:
Wonderful! Your data has been sent. DITTEL Engineering GmbH Wonderful! Your data has been sent.
Oh no! Something has gone wrong. Please check your entries. There may also have been an error during dispatch. Just try again in a few minutes.
---
---

DITTEL Engineering GmbH
An der Breiten 1
82444 Schlehdorf
Germany
Phone: +49 8851 615900
Fax: +49 8851 6159069
email: info@dittel-ce.de
Internet: http://www.dittel-engineering.de

---