---
Hightech wo andere Urlaub machen
Reinraumtechnik aus dem Luftkurort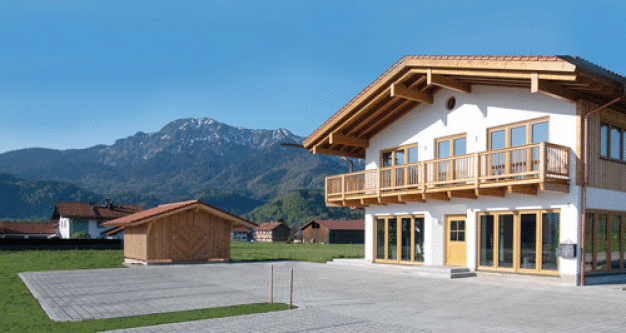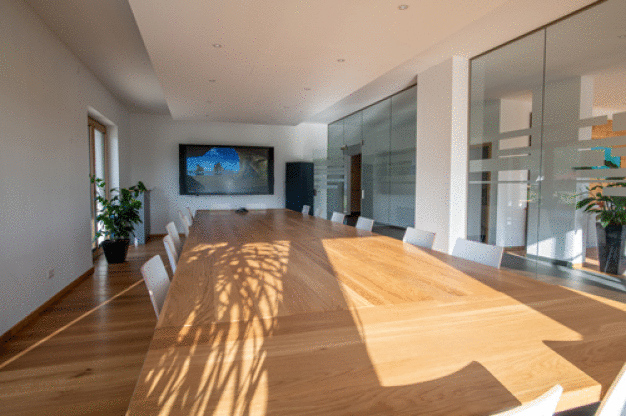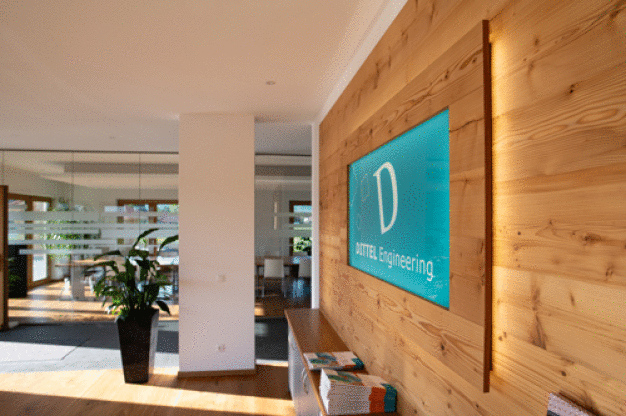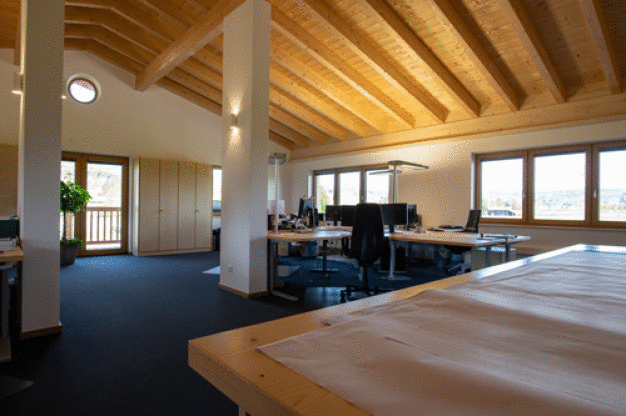 Familienbetriebe im bayerischen Oberland – das sind nicht nur bäuerliche Höfe und Gastwirtschaften. Die gibt es rund um den Kochelsee selbstverständlich in großer Zahl. Weniger selbstverständlich ist, dass mit der Firma "DITTEL Engineering" auch ein Unternehmen hier seinen Sitz hat, das sich seit 25 Jahren mit Hochtechnologie befasst. Seit dem Umzug der Firma aus Benediktbeuern zum Jahresbeginn 2018 planen 27 Mitarbeiterinnen und Mitarbeiter im neuen und selbst projektierten Firmenquartier in Schlehdorf sogenannte Reinräume. Als Dienstleister rund um die Reinraumtechnik helfen sie Unternehmen europaweit, in immer höherer Qualität und Reinheit zu forschen und zu produzieren.
In diesen extrem anspruchsvollen Arbeitsumgebungen stellen die Kunden des Planungsbüros die Hightech-Produkte von heute und morgen her: Mikrochips für Computer, Dekorfolien für Autos, Bauteile für Satelliten, Medikamente für Patienten. Außerdem sorgt das Ingenieurbüro für hohe Hygienestandards in Operationssäle, Kliniken, Apotheken und Laboratorien. Diese Erfahrungen lässt es aktuell in die Entwicklung mobiler, modular zerlegbarer Krankenhäuser einfließen, die in Krisengebieten schnell und kostengünstig Hilfe leisten können.
Gegründet vor 25 Jahren, hat das familiengeführte Unternehmen im Juli sein Firmenjubiläum gefeiert. Gründer Gernod Dittel und Sohn Florian Dittel, die das Unternehmen zusammen leiten, luden dazu Angehörige und Wegbegleiter ein – und zeigten in einem wissenschaftlichen Begleitprogramm, wie Markt und Firma im Lauf der Zeit gewachsen sind und sich weiterentwickelt haben. Waren Reinräume anfangs nur bei wenigen Anwendern im Einsatz, sorgt partikuläre und mikrobiologische Reinheit inzwischen in vielen Betrieben für Qualität und Sicherheit. Ohne sie ließe sich nicht exakt forschen, produzieren oder heilen, ohne sie gebe es in vielen Branchen keinen Fortschritt.
Seit diese Reinraumtechnik zum unverzichtbaren Bestandteil moderner Fertigungstechnologien geworden ist, suchen immer mehr Branchen beim Planen hochreiner industrieller und medizinischer Umgebungen das Projekt-Know-how aus dem bayrischen Oberland.


Do you have questions, suggestions or an enquiry?
Contact the company directly
Your message
On cleanroom-onle.com I read the article "Hightech wo andere Urlaub machen – Reinraumtechnik aus dem Luftkurort" from I have the following request, comments, suggestions:
Wonderful! Your data has been sent. DITTEL Engineering GmbH Wonderful! Your data has been sent.
Oh no! Something has gone wrong. Please check your entries. There may also have been an error during dispatch. Just try again in a few minutes.
---

DITTEL Engineering GmbH
An der Breiten 1
82444 Schlehdorf
Germany
Phone: +49 8851 615900
Fax: +49 8851 6159069
email: info@dittel-ce.de
Internet: http://www.dittel-engineering.de

---