Cleaning | procedures, devices, agents, media (Wipers, Swaps,...)
---
Hygiene with precision
EasyCare in use by customers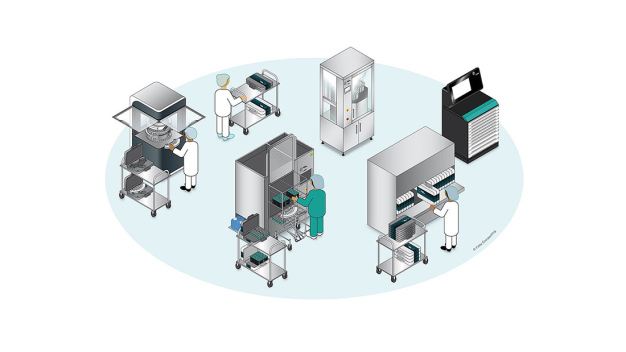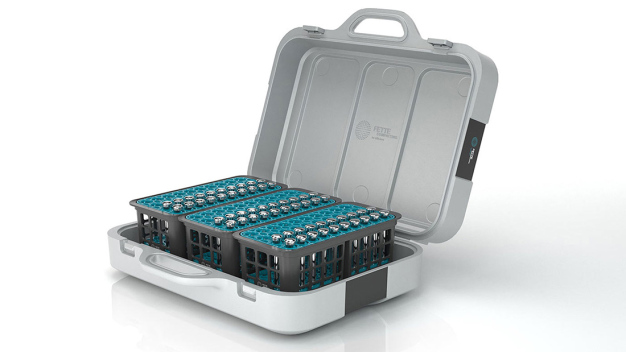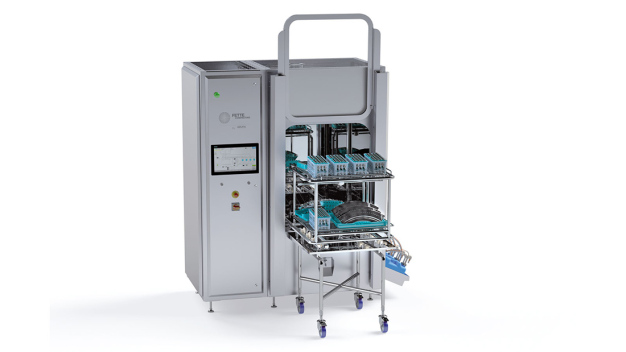 Die Reinigungsmaschinen von ARUNA verkürzen die Reinigungszeit der Maschinenteile und Tablettierwerkzeuge deutlich und sparen zudem Platz ein. / ARUNA's cleaning machines significantly reduce the cleaning time of machine parts and tableting tools while also saving space.
In order to ensure long-term durability and performance of the tableting tools, a pharmaceutical-chemical company has opted for cleaning systems from the EasyCare range.
The demands placed on tableting tools are continually increasing. "Our punches, segments and dies must be able to withstand enormous loads and be easy to replace and clean according to high hygiene standards," explains Carmen Ackermann, Senior Product Manager at Fette Compacting. Companies that have been working with Fette Compacting for a long time know that the tableting tools from the company's own production in Schwarzenbek are built precisely for such demands. However, it is also crucial how the tools are maintained throughout their entire product life cycle.
One example: an international pharmaceutical and chemicals producer uses tablet presses and tableting tools from Fette Compacting at its main site. A main cleaning process is scheduled once a week for the machines and tools. In the past, this involved cleaning the tableting tools with the help of stock washers and, if necessary, manually. Trained technical supervisors then had to check the set-up and cleaning steps individually. This was an altogether time-consuming process for which Fette Compacting, together with cooperation partners, has developed an efficient alternative called EasyCare.
Handling and care go hand in hand
EasyCare is a modular handling and care system for tableting tools. An important element is represented by the tool box system patented according to the TRI.EASY design principle, which allows punches, segments and dies to be transported, stored and cleaned in a protected manner. The trays of the cases fit exactly into a fully-automatic cleaning system of our partner ARUNA. In this so-called surge cleaning process, the tools are cleaned with cleaning and corrosion protection agents from Borer Chemie without leaving any residues. In addition, there is the option of automatic polishing, for which a machine from our partner nortec is available. Furthermore, the tool management system PartSite® enables simple system-supported management of tools and machine parts. With these Good Manufacturing Practice (GMP)- compliant-components, Fette Compacting offers a complete solution for the safe and efficient handling of tableting tools.
Due to the general switch to fully-automatic cleaning in various areas of production, the pharmaceutical company decided to purchase two cleaning machines. During a visit to Schwarzenbek, the demonstration machine was thoroughly convincing. "Above all, the precise coordination between ARUNA and Fette Compacting in the design of the wash racks and the joint development of new components with optimized cleanability were decisive factors for the customer," says Carmen Ackermann. "In the future, they want to have practically all machine parts reprocessed in the cleaning systems – even those that are currently still cleaned manually."
Shorter and easier cleaning
Following conclusion of the validation phase, the new cleaning systems were commissioned in early 2023. Several test runs had already been carried out to determine the recipe for punches and segments. The company expects that surge cleaning will shorten cleaning times and reduce the number of cleaning steps. The large loading volume and two-level wash racks offered by the machines significantly reduce the number of loading cycles.
The producer of solid formulations is also testing the trays for segments and bellows, whereby operators receive technical support from Fette Compacting.
"Whether maintenance, troubleshooting, software updates or mechanical changes: service technicians from our partner company provide support at every step, training our customers' staff and helping to optimize the cleaning process," emphasizes Carmen Ackermann. And even more progress is in the pipeline: transport carts that can be lowered, thereby facilitating the loading process for employees are in the design phase at ARUNA. New storage racks could soon significantly reduce the space required for wash racks and transport carts. And thanks to EasyCare, the need for wash racks is already reduced, saving further space.
---
Fette Compacting GmbH
21493 Schwarzenbeck
Germany

---