---
Wirthwein Medical launches own brand with prefillable plastic syringes WIM Ject®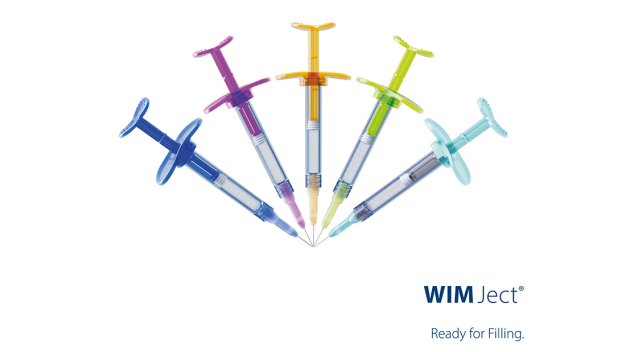 Wirthwein Medical bietet im Standardprogramm ergänzend farbige Fingerauflagen und Kolbenstangen an. / Wirthwein Medical also offers colored plungers and piston rods as part of its standard program.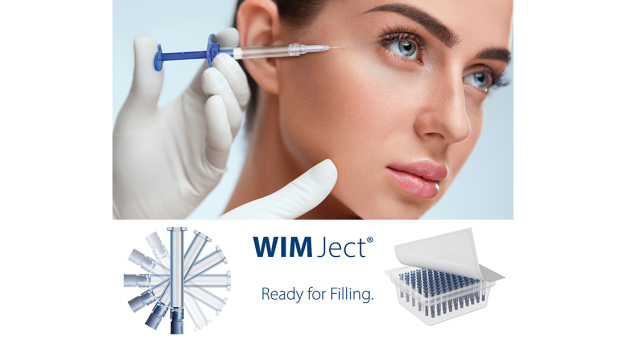 WIM Ject® kann für die Verabreichung von z. B. Botox, Hyaluronsäuren, Notfallmedikamenten, Infusionen sowie auch unterschiedlichen pharmazeutischen Medikamenten als vorgefüllte Spritze verwendet werden. / WIM Ject® can be used for the application of e.g. Botox, hyaluronic acids, emergency drugs, infusions as well as different pharmaceutical drugs as a pre-filled syringe.
Wirthwein Medical has been a reliable and established partner in the field of customized contract manufacturing in the diagnostics, pharmaceutical and medical technology industries for several decades. Now the Mühltal-based company is establishing another mainstay and launching an own product "WIM Ject®". The brand name is generated from the internal abbreviation WIM, which the internationally active Wirthwein SE group of companies uses for the subsidiary Wirthwein Medical GmbH & Co. KG. "Ject" is the short form of the English "Injection", thus the claim of the first own product is set: global, high quality, reliable, fast and flexible.
WIM Ject® is a prefillable plastic syringe based on cyclo-olefins (COC), which is offered as a system product. COC is a polymer with comparable properties to glass, but with higher breaking strength and a lower weight.
The system consists of a syringe with Luer-Lock connection, which is specially coated to optimize the gliding and barrier properties and closed with a tip cap. The integrated Luer-Lock guarantees a secure connection to standard injection needle and adapter systems. The product is packed in a tub/nest system and then sterilized. All components are based on the ISO 11040 standard and are compatible with almost all existing filling systems in the pharmaceutical industry: WIM Ject® is a "ready-to-fill" system.
In addition to the syringe system, plungers and piston rods are also offered in various colors. Should customers require individually adapted accessories in terms of design or color, Wirthwein Medical can also fulfill their requests and complete the customer portfolio as required.
The materials and raw materials used have already been established with many end customers, which significantly simplifies the regulatory effort involved in using WIM Ject®. The experience of recent years has shown that customers not only have a need for uncompromising top quality, but above all want safe and transparent supply chains.
All processes under one roof
With WIM Ject®, Wirthwein Medical offers a turnkey solution that is manufactured entirely in-house, i.e. "Made in Germany", in Mühltal near Darmstadt in the German state of Hesse: from in-house toolmaking to production of the plastic parts and assembly through to delivery of the sterile product.
DThis concept offers supply security and reliability for customers in times of growing global crises and disrupted supply chains. Regulatory aspects, such as audits, also become leaner and more efficient. Furthermore, short supply chains also take into account the principle of sustainability, as emissions for unnecessary transport or additional packaging material are avoided.
"We are proud to add an in-house product to our well-established and sustainably growing existing business segments," emphasizes Dr. Thomas Jakob, Managing Director of Wirthwein Medical GmbH & Co. KG. "Our know-how from more than 75 years of company history as well as our complete technology spectrum from mold making, injection molding, automation and process development have been and still are the success factors for the development of WIM Ject®."
Product launch at Pharmapack 2023 trade fair
The Wirthwein Medical team presented WIM Ject® for the first time at Pharmapack trade fair in Paris from February 1-2, 2023. Visitors could find out more about WIM Ject®.
---
Wirthwein Medical GmbH & Co. KG
64367 Mühltal/Nieder-Ramstadt
Germany

---