---
Consistently simple
Software customisation from Weiss Technik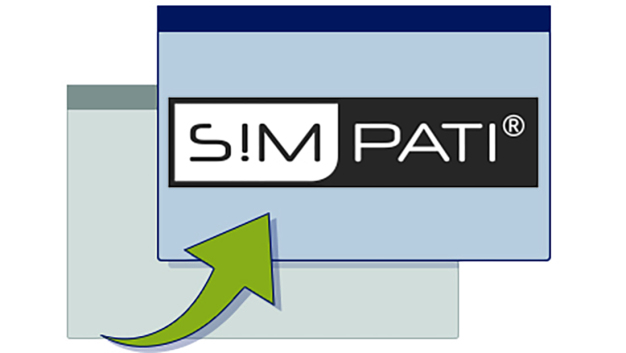 Auf einem Level: Die Software von weisstechnik Software Consulting kon-vertiert fremde Programme in das S!MPATI-Format. Das ermöglicht dem Nutzer einen effizienteren Prüfablauf bei der Anwendung unterschiedlicher Applikationen. (Bild: Weiss Technik GmbH, own image) / (Photo: Weiss Technik GmbH, own image)
S!MPATI is the standard software for Weiss Technik devices. Users who employ other software and device types can still make their systems compatible with the Weiss Technik control software: a new conversion program translates the divergent formats into the S!MPATI format.
The standard version of S!MPATI is proving its worth in around 35,000 systems. Weiss Technik also offers customer-specific adaptations. This is particularly relevant in the case of test processes, the integration of machines from other manufacturers and the logging of other tests, for example electromagnetic compatibility or material testing.
A particular highlight in the customisation are the conversion programs for third-party formats developed by weisstechnik Software Consulting. These convert programs from other applications into the S!MPATI format, making S!MPATI a universal testing suite for a wide range of test equipment and particularly complex test situations. Devices for climate tests or material testing, devices made by Weiss Technik or other manufacturers: with S!MPATI, users can control their entire machine pool in the field of environmental simulation. In particular, large laboratories and companies that use industrial furnaces for their production processes avail themselves of this Consulting Service.
weisstechnik Consulting Services employ cutting-edge software technology to bring together different test processes and devices in S!MPATI. These include OPA UA as the international standard for the exchange of machine data. The information collected is standardised internally, saved and output numerically or graphically. Where S!MPATI is used in production, products and work-pieces are recorded using barcodes. They identify the product – but also ensure that the correct test method or heat treatment is applied. The software can pass the scan data collected on to an ERP or MES system, which ensures later traceability.
The goal of weisstechnik Software Consulting is to make the customers' daily testing work easier, even in complex processes in heterogeneous environments.
Do you have questions, suggestions or an enquiry?
Contact the company directly
Your message
On cleanroom-onle.com I read the article "Consistently simple – Software customisation from Weiss Technik" from I have the following request, comments, suggestions:
Wonderful! Your data has been sent. Weiss Klimatechnik GmbH Wonderful! Your data has been sent.
Oh no! Something has gone wrong. Please check your entries. There may also have been an error during dispatch. Just try again in a few minutes.
---

Weiss Klimatechnik GmbH
Geräte- und Anlagenbau
Greizer Str. 41-49
35447 Reiskirchen
Germany
Phone: +49 6408 846539
Fax: +49 6408 848722
Mobile radio: +49 172 6868367
email: info@weiss-technik.com
Internet: http://www.weiss-technik.com

---