---
Clean Communication: SEMI Standards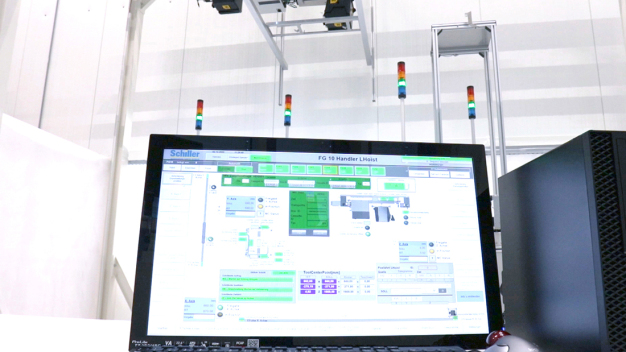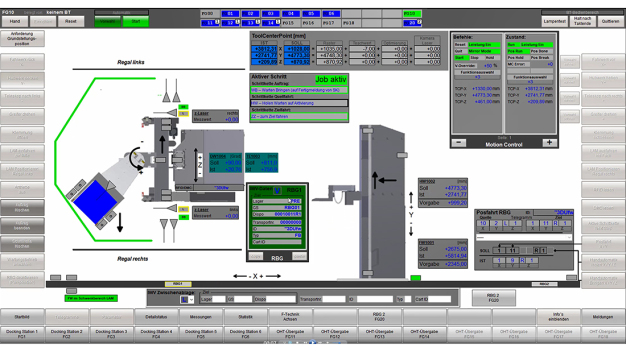 SEMI standards form the basis for digital communication in the microelectronics industry. There are various SEMI standards that facilitate the integration of storage and transport systems in automated factories, e.g. in semiconductor manufacturing.
The SEMI E88 standard, for example, defines an interface for the connection of stocker systems. This standard specifies an operating model for cleanroom stockers as seen by a factory automation controller (customer host). The definition provides a standard host interface and information about the operational behaviour of the plant (e.g. control, state models and data reports). Topics such as handling queues as well as scheduling and transport of transfer units are also covered there.
However, there are corresponding SEMI standards not only for storage systems, but also for transport units. For example, the SEMI E82 and E153 standards define the communication basis for interbay and intrabay transport systems as well as for material handling equipment that supports transport, storage or a combination of transport and storage.
For every storage and transport system from Schiller, there is the corresponding software for warehouse management and control, for controlling the conveyor technology and for data acquisition and evaluation. If required, this can be extended for customer-specific requirements, such as special processes, special features or further interfaces.
Schiller's software solutions are standard-compliant and use the above-mentioned SEMI standards to enable easy integration in the factories. The special feature: Schiller has its own driver software that interprets and translates the commands - so no third-party tool is needed. This makes it possible to realise special customer requests and to react flexibly to requirements.
Do you have questions, suggestions or an enquiry?
Contact the company directly
Your message
On cleanroom-onle.com I read the article "Clean Communication: SEMI Standards " from I have the following request, comments, suggestions:
Wonderful! Your data has been sent. Schiller Automatisierungstechnik GmbH Wonderful! Your data has been sent.
Oh no! Something has gone wrong. Please check your entries. There may also have been an error during dispatch. Just try again in a few minutes.
---


Schiller Automatisierungstechnik GmbH
Donau-Gewerbepark 30
94486 Osterhofen
Germany
Phone: +49 9932 95040
Fax: +49 9932 9504900
email: firma@schiller.de
Internet: http://sci.schiller.de

---