---
Systec & Solutions GmbH is offering added value in terms of costs and delivery times with the new HMI standard variants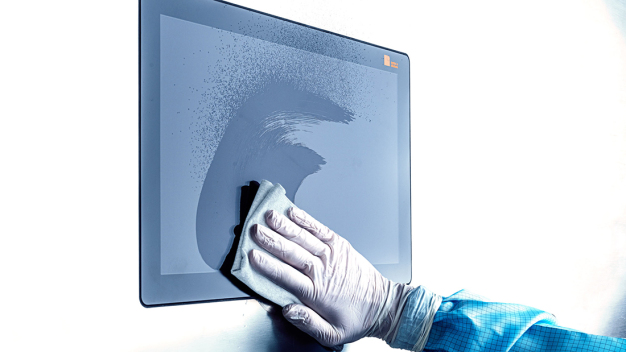 Leicht zu montieren, leicht zu reinigen: das HMI CONTROL der Firma Systec & Solutions in dritter Generation. (Bildrechte: Systec & Solutions GmbH) / Easy to assemble, easy to clean: the third generation of HMI CONTROL from Systec & Solutions. (Image rights: Systec & Solutions GmbH)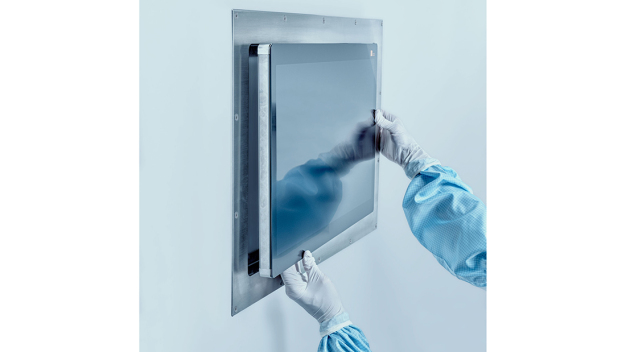 Ermöglicht einen einfachen Ein- und Ausbau des HMI CONTROL: die EASY CLICK MAGNETIC MOUNT Technologie der Firma Systec & Solutions GmbH. (Bildrechte: Systec & Solutions GmbH) / The EASY CLICK MAGNETIC MOUNT technology from Systec & Solutions GmbH enables easy installation and removal of HMI CONTROL. (Image rights: Systec & Solutions GmbH)
Pre-configured HMI systems for cleanroom environments save time and money
The Karlsruhe manufacturer of cleanroom HMI systems for GMP environments is now offering the WAVE, PILOT, and CONTROL product ranges in the pre-configured LIGHT, ENDPOINT, ALLROUND, and PERFORMANCE variants. The different variants already cover most cleanroom applications. The variants serve as an ideal solution for the respective application, e.g. as an MES operating terminal. Customer-specific requirements can also be accommodated with the CUSTOM variant. In times when product availability and delivery capability are daily challenges, these new variants from Systec & Solutions can accelerate delivery times and reduce costs.
In its third generation – the new HMI CONTROL for wall mounting in the cleanroom
At a high level of technical performance, the HMI has been upgraded, now featuring the EASY CLICK MAGNETIC MOUNT mounting technology as standard. The use of the magnetic mounting device makes installation/removal much easier. An optional rear protective liner maintains cleanroom status during removal and also provides optimum cable management.
Do you have questions, suggestions or an enquiry?
Contact the company directly
Your message
On cleanroom-onle.com I read the article "Systec & Solutions GmbH is offering added value in terms of costs and delivery times with the new HMI standard variants " from I have the following request, comments, suggestions:
Wonderful! Your data has been sent. Systec & Solutions GmbH Wonderful! Your data has been sent.
Oh no! Something has gone wrong. Please check your entries. There may also have been an error during dispatch. Just try again in a few minutes.
---


Systec & Solutions GmbH
Wilhelm-Schickard-Str. 9
76131 Karlsruhe
Germany
Phone: +49 721 663510
email: talk@systec-solutions.com
Internet: http://www.systec-solutions.com

---