---
AL-PRO Gerd Böhm GmbH ist Neukunde der Dorfner Gruppe
Dienstleister übernimmt auf 200 Qaudratmetern die Reinraumreinigung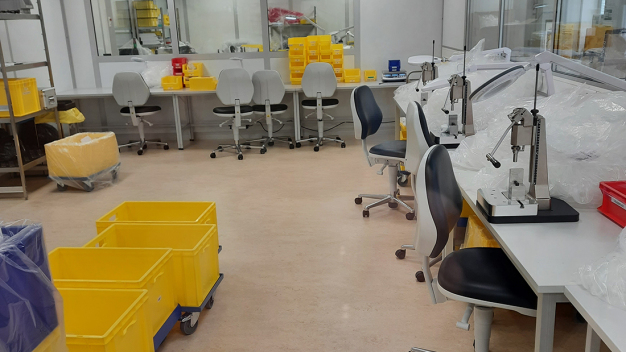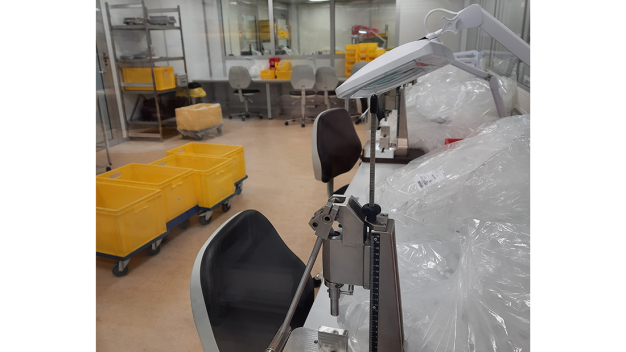 Die Dorfner Gruppe kann mit der AL-PRO Gerd Böhm GmbH einen weiteren Neukunden für sich gewinnen. Seit dem 1. Februar 2022 ist der Nürnberger Dienstleister bei dem in Göttingen ansässigen Unternehmen für die Reinigung der Reinräume verantwortlich. Die AL-PRO Gerd Böhm GmbH verfügt auf 200 Quadratmetern über Reinräume der ISO-Klassen 8 und 7 beziehungsweise der GMP-Klasse D. Dort montiert das Unternehmen unter anderem Halbteile oder Schlauchsysteme, die bei seinen Kunden – vor allem aus dem Bereich der Biotechnologie – in die Produktion einfließen. 
Florian Böhm, Produktionsleiter bei AL-PRO, freut sich, mit Dorfner einen Experten in Sachen Reinraumreinigung an seiner Seite zu haben. "Wir sind durch einen Vortrag auf einer Messe auf die Dorfner Gruppe aufmerksam geworden", so Böhm. Nach darauffolgenden Gesprächen mit den Verantwortlichen habe man sich schnell auf eine Zusammenarbeit geeinigt. Dazu Florian Böhm: "Besonders die Referenzen, die eigene Nähe zum Dorfner-Standort und die Art des Austauschs haben uns bei der Wahl ein gutes Gefühl gegeben." All das sei gerade in sensiblen Bereichen wie Reinräumen von großer Bedeutung. Nach der Erweiterung der eigenen Reinraumfläche von 100 auf 200 Quadratmeter profitiert das Unternehmen laut Böhm zudem von "allen Vorteilen, die ein externer Dienstleister mit sich bringt".
Auch auf Seiten der Dorfner Gruppe ist man zufrieden über den neuen Auftrag. "Die Reinigung in Reinräumen ist für uns immer eine ganz besondere Aufgabe, die wir mit vollem Einsatz angehen. Vor allem freuen wir uns auf eine enge und vertrauensvolle Zusammenarbeit – das ist für uns immer die Basis", so Vincenzo Busuito, Vertriebsbeauftragter bei der Dorfner Gruppe.


Do you have questions, suggestions or an enquiry?
Contact the company directly
Your message
On cleanroom-onle.com I read the article "AL-PRO Gerd Böhm GmbH ist Neukunde der Dorfner Gruppe – Dienstleister übernimmt auf 200 Qaudratmetern die Reinraumreinigung" from I have the following request, comments, suggestions:
Wonderful! Your data has been sent. Dorfner GmbH & Co. KG Wonderful! Your data has been sent.
Oh no! Something has gone wrong. Please check your entries. There may also have been an error during dispatch. Just try again in a few minutes.
---


Dorfner GmbH & Co. KG
Willstätterstraße 71
90449 Nürnberg
Germany
Phone: +49 911 6802-0
email: info@dorfner-gruppe.de
Internet: http://www.dorfner-gruppe.de

---