Standard-, operating-parts, valves, connectors, ...
---
HASCO latch locking units – Precise control of the parting planes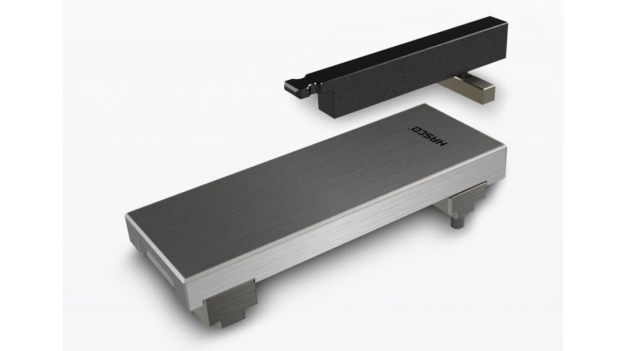 Z17400 Klinkenzug - (Bild: Hasco) / Z17400 Latch locking unit (Photo: Hasco)
In injection moulding tools with several parting planes, e.g. with three-plate moulds, latch locking units control, with utmost precision, the movement of the parting planes during the opening of the injection moulding tool.
Flexible mounting and combination options
HASCO's new latch locking units with double-sided latch function stand out through their very high transferable forces and typical HASCO reliability. The adaptive assembly outside the moulding tool allows flexible assembly and provides for a variety of combination options. This includes a fixing alternative through parallel keys.
Double-sided locking for high forces
Through the experience gained with the well-proven technology of double-sided locking mechanisms in in latch locking units, this addition to the product range offers innovative options. The different versions can be activated either via the mould stroke or the ejector stroke. They also offer the possibility of working with delayed pulling action. Especially when the main parting plane is to open first, before a second opening takes place, the new Push-Loks are used.
DLC coating guarantees a long service life
The latch locking units have DLC-coated functional surfaces and thus offer optimum conditions with regard to minimising friction and wear, ensuring a long service life. They are especially suitable for use in the food and medical sectors, because they enable operation without lubricants, and are thus eligible for clean-room applications.
---
HASCO Hasenclever GmbH + Co KG
58513 Lüdenscheid
Germany

---